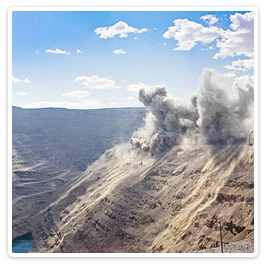 As part of UMIN two companies engaged in production of industrial minerals.
Prosco Resources Ltd. is a leading mining enterprise in Ukraine that is engaged in the development of minerals deposits, and the mining and marketing of refined kaolin and silica sand products.
Seven per cent of the world reserves of kaolin are located on the territory of Ukraine. The Prosyana kaolin deposit is the largest kaolin deposit in Central and Eastern Europe.
Color Metals Ltd. Is a resource company that deal with mining, scientific and research operations, exploitation, manufacturing concentrating equipment, project development, extracting and marketing of rare-earth concentrates – Zircon, Rutile, Ilmenite, Disten/Sillimanite, Staurolite, and also Silica sand and Foundry sand.
Since 1991 Color Metals Ltd. deal with output and separation of sands from the technogenic titan-zirconium deposits, which were ormed as a result processing since 1962 sands of Malyshevskogo layer.